You enter a room full of people.
All of them are there to connect with each other and are ready to be sold something. 
But you can't just go around asking for their money. You need to get to know them, what do they do and what are they having issues with, so you can solve the burning problems and provide the most value.
Now imagine that the room is the Earth and there are 500.000.000 people ready to be sold. That's LinkedIn.
There are many lead generation strategies and social media is one of them. You won't have the same approach when selling on Facebook, Instagram, Quora, Reddit or Linkedin.
Learn how to use Linkedin for selling and lead generation with step by step instructions, tricks, tips,  hacks, tools, and whatnot for a successful Linkedin sales strategy.
Why is LinkedIn good for B2B marketing?
LinkedIn is the leading business social media platform, unless the Chinese decide to ramp up their game.
There are more than 560 million people using LinkedIn right now.
You may think, well Facebook has 2.2 billion and that's almost 4 times more users.
That's true, but there is one huge difference between these platforms.
Social selling is huge on LinkedIn. Even so that LinkedIn created an index for determining the success of your sales approach.
The LinkedIn SSI stands for social selling index, and it's a number on a scale from 0 to 100 which measures a salesperson's social selling skills and execution.
(source business.linkedin.com)
LinkedIn is essential for B2B communication and sales, as most sources cite how more than 50% of all social media B2B leads come from Microsoft's professional network.
LinkedIn is created in mind to be used for one purpose only – doing business (mainly).
Have you ever heard their vision?
"Create economic opportunity for every member of the global workforce." – LinkedIn's vision
When on LinkedIn, people are in a different setting, there is no browsing through cat videos and vanity posts from their friends and people from high school they avoid on the street.
This means there is much less mental resistance for sales proposals as people expect to do business here. LinkedIn is great for business development.
However, that doesn't mean you should try to sell anything to anyone as this kind of spammy behavior will get you nowhere.
You should consider LinkedIn as a supporting tool in sales.
The most important reasons why LinkedIn provides value for B2B marketers:
Discover decision makers – When you have a company name finding the exact person(s) you need on LinkedIn should not be a problem.

Bypass gatekeepers – When you have a name of the decision maker it's so much easier to get in touch with the person in question. Gatekeepers will often-times refuse to transfer your call unless you have his or her name.

Set up a rapport and warm up your approach – LinkedIn allows you to evade the cold approach. So when you make a call or meet people at an event and introduce yourself, you will be surprised to hear "Oh right, We connected on LinkedIn the day before".
How to start marketing on LinkedIn?
LinkedIn selling requires a serious strategy, planning, research, optimisation, effort and time.
As a matter of fact, forget about selling, I am only using this word because of SEO.
This is a guide for making business connections and partnerships on LinkedIn.
Make Your Profile Alluring
A picture is worth a thousand words. A LinkedIn profile is worth thousands of $
Your profile needs to showcase how people can benefit from working with you.
When someone lands on your profile it needs to be clear what is that you do and why you are good at it.
If someone was to describe your profile be on the lookout for these statements: Captivating, Authentic, Legitimate.
There are 6 elements, in descending order, you need to optimize to make a complete and compelling LinkedIn profile.
Get a Professional Profile Photo + Background
A LinkedIn profile photo is the first thing people see on your profile. We are hard-wired to look at faces, so having a representing photo is really important.
When thinking about what your Linkedin photo should look like, think about your look when walking into a meeting. You would probably be dressed in professional attire, walking upright with a smile on your face (not a grin).
You don't have to wear a suit and tie to look professional, it's just that the picture needs to look professional: clarity, focus, contrast and all the rest of photography terms.
How to make a good Linkedin profile picture?
A photo where your face and shoulders are seen is the best profile picture choice for Linkedin. Avoid body shots or cutting out a group photo from a wedding with an extra hand around your shoulder. (a huuuge no no).
Take a lesson from Instagram and get a professional photo done, or ask someone with a nice camera to take a picture of you behind a clear background then hire someone from Fiverr to retouch it.
What are the best Linkedin background photos?
Background picture can be utilized in more ways.
Show your interests (sports activity, places you've been, events you've spoken at)

Show your connections (do you have a picture with a huge influencer from an event – if so use it to convey your status in the industry)

Create positive associations (use a stock photo with warm colors or an inspiring quote)

Explain what is it that you do (put keywords about your services over a photo)

Showcase social proof (make a collage with logos of previous customers)
Intriguing Headline
Treat your headline like a magnet which pulls people into the rest of your profile.
Now, you don't want to use click-bait style writing for your headline. Remember, we are doing business not chasing clicks.
Your headline should introduce viewers to your job title, the industries or business (Personal, SMB, Enterprise) you help in an authentic way.
So the formula for a compelling Linkedin headline would look like this:
Job title + Company name + Verticals + Final touch
First three are pretty self-explanatory but the final touch is where you need to make the most effort.
Think about what makes working with you special, it doesn't have to be strictly business oriented.
You can even write something personal, Fitness artist, Book eater, Gearhead… as it reminds people that you are actually a human being and creates room for making connections over mutual interests.
Just avoid phrases such as "Results-oriented professional"(as opposed to what, not making results-oriented?); "Motivated self-starter" and other vague expressions which add nothing but an eye roll.
However, keep it short, around 120 characters is the limit for keeping it within 2 rows. More than that and it may look cluttered and confusing. For example:
"PPC Ads Expert @X specialized in helping SaaS startups reach new levels of growth | Salsa instructor 💃"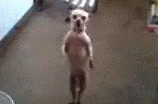 credit via Tenor
Things to keep in mind when writing a LinkedIn headline:
What is it that you do

Who your customers are

What benefits do you provide
Dazzling Summary
Having a summary is a great way to present your story and spark interest within the viewer.
Use this space to tell a story about yourself. It's not much about what you do, it's about why you do it.
When people talk they don't make connections by simply listing their accomplishments. Imagine a conversation going like this.
"Hello, my name is Leonardo. I am an actor, I starred in 30+ movies, won an Oscar, and earned millions of dollars."
Now imagine this:
"Hello, my name is Leonardo. I am an actor who loves to create movie experiences which captivate people and make them live through the characters. I enjoy performing challenging roles as they make my heart beat faster and that makes me feel alive."
Which Leo would you feel more inclined to talk with?
How to write the perfect LinkedIn summary?
Think of LinkedIn as having a conversation, but the person you are talking to will only respond if you seem interesting.
Keep in mind that the first part of your summary is 305 characters long (people need to click "see the rest") so try to spark interest early on and present yourself in a good light.
After you reveal your inner drive, you can sum up your career in a sentence or two.
Now it's time to talk about your company or services, what solutions you offer and how they helped other organisations in the past. You should also include a call to action for viewers to interact with your Rich Media (further below).
Things to keep in mind when writing LinkedIn summary:
What motivates you in your work

Career summary

What solutions do you offer

CTA
Don't forget about formatting, because no one likes reading a huge block of text.
Here are some memorable LinkedIn summary examples to get you going.
You don't have to follow these "rules" to the point and your goal should be to experiment and see what works best with your target audience.

Credit via Tenor
Interesting Rich Media
Adding Rich Media is an excellent way to showcase your services. You can add videos, blog posts, PDFs, presentations, or just websites you have an association with.
There are two places where you can add Rich Media:
Summary – decorate your summary with relevant content (interviews about your company, your most read blogs, and your websites)

Experience – you can add relevant media for every work experience to showcase what exactly did you do or provide proof for results you have stated
Have Conclusive Experience
Don't just list all the previous employers and job titles. Provide insight into how your work impacted organisation goals. Say something about the organisation itself, how and why you started working there and what were your responsibilities.
Get those Recommendations
You are missing out if you don't have any recommendations from people you know.
Start by giving genuine recommendations to people you worked with or for. Don't worry about having mutual recommendations, it's better to have something than nothing.
How to grow your connections on LinkedIn
How many connections should you have on LinkedIn? While it's not necessary to have a large number of connections to do business on LinkedIn you should aim for the magic number of above 500.
Why is that? Because whether you have 501 or 10.000 connections anyone who sees your profile will see the 500+ connections icon.
Once you pass the 500 mark you will be considered someone in the eyes of majority of the LinkedIn audience.
If you are just starting out there are ways to grow your LinkedIn profile:
add your classmates: and professors, alumni or people from the same university as they will accept you most of the time;

add your colleagues: and if it's a large company, people who you don't even know will accept you;

find let's-get-connected posts: if you are a member of some niche Facebook groups you can search for this type of post where people leave their profile in the comments in order to connect with each other. If the group is active it's guaranteed to have one, and if it doesn't you can make it yourself;

join LinkedIn groups: find a group where you can contribute and start adding people from the group (don't add every member at once).
How fast should you grow your connections?
If you are a person who gets obsessive I can totally see you trying to get 500 connections in a day. Well, don't, because you will get banned.
The limit to how much connections you should add for a day is at 100 invitation/connection requests.
You should also limit the number of:
messages to 1st connections to 150 per day

messages to group member – 15 per month (for all LinkedIn groups)

endorsements – 60 per day
And for all you automation lovers I have a great tool for you. Linked helper lets you automate this process and a lot more.
But be careful, LinkedIn restricts third-party apps and you could get banned if you use this tool beyond the recommended frequency.
Find LinkedIn opportunities
Let's assume you know your ICP and Buyer Persona.
For example, this will be our ICP.
Target Niche: Automotive

Company Type: Public

Company Size: 51-200 (medium company)

Founded: 5-10 years ago
Now comes the fun part, putting a name to the title. There are two methods you can make more sales on LinkedIn.
Paid version – LinkedIn Sales Navigator
If you are going to do serious Linkedin selling we would advise investing in Sales Navigator.
Why is that?
Linkedin Sales Navigator acts as a specialized CRM for LinkedIn prospecting. You will get:
Enhanced search – upgrading to Sales Navigator gives you additional filters which greatly improve search functionality

Lead suggestions – get lead recommendations based on your search filters

Insights – gives you actionable information to use when reaching out to leads

Warm introductions – using the TeamLink functionality allows you to find people from your network connection with leads

InMail – send messages to people you have no connection with
Sales Navigator gets new features fairly often and you can expect more integrations in the future.
You can also take advantage of LinkedIn insights and further grow your sales.
Much more search filters
As with any other tool, its usefulness will be determined by the skill of their users. It doesn't do the job for you, it just makes it easier. You still have to know what you're doing, and by reading this you will find out!
It's not a small investment but works great if your ICPs are large clients. On the other hand, if your industry barely understands Facebook it's going to be a waste of resources.
It will also depend on the industry you are prospecting, if the companies from your industry don't tend to have active members on LinkedIn you won't be able to use the tool to its full benefit.
Free version
Sales Navigator makes prospecting easier, but that doesn't mean you can't manage on your own with a few tricks up your sleeve without spending any money
LinkedIn Boolean Search with Google
LinkedIn What search?
Boolean search is like having night vision, only you are the lion, Google is savanna at night and LinkedIn profiles are our antelopes.
This system allows you to target your search terms to a great extent. The term originates from the man behind the logic – George Boole, who came up with a system which shows relationships between keywords by using the words AND, OR, and NOT.
The boolean system combined with the use of Google operators is what we will show you here.
Google operators are symbols that will refine your search even further. We won't go into detail, but you 'll know just enough in order to use them.
If you want to know more about search operators, check out this guide.
Now, let's get back to our ICP.
In order to find these companies on LinkedIn through Google we would use this search query:
"Automotive" "founded * 2012" "size * 51-200" (site:www.linkedin.com AND inurl:linkedin.com/company/)
You may think there is no way you are going to get results from that monstrosity of a search phrase, but I urge you to try it out and see for yourself.
Let's break it down:
Industry – pair it with your target niche. Here is a list of all industry codes on LinkedIn.

Company type – add Public or Private

Company Size – I don't know why they say company size when it's just the number of employees… Nevermind that, here are the "company size" codes you can pair with your search

Founded – enter the founding year of your target company (for some of you who know a thing or two about operators you are probably wondering why I didn't use the .. operator. It's because I found it doesn't work all the time and I couldn't get any results with it).

site: – so Google gives us results only from Linkedin

inurl: – so Google gives us results which contain /company/ in URL and limits results to company profiles only
You can use this query for your search, just change the keywords for industry and company. Make sure to keep all the symbols because they are important.
This method is not bulletproof, but it's a good start.
How to search LinkedIn profiles using Google?
You could also use LinkedIn Boolean search to find profiles of specific people.
Let's say you are looking for C level people in the automotive industry:
"Automotive" "CEO OR CFO OR COO" (site:www.linkedin.com AND inurl:linkedin.com/in/)
This search is less precise than searching for company profiles because there aren't specified modifiers such as industry codes, so you have to employ more manual labor and analyze individual profiles.
Tip: use the shortcut ctrl+F (<⌘+F for Mac) to find in which context is automotive mentioned
Customers' connections and groups (good to make introductions later)
Your existing customer base can make up for a valuable source of new clients. Go through their connections and check if there are people you find interesting.
This will be a good tactic later on for reaching out because you can ask your customers for an introduction.
Who viewed my profile
Once your LinkedIn game gets rolling you will start receiving more and more profile views. This may be your new way of getting leads on LinkedIn.
If they don't contact you, you can try and contact them.
You can also go the other way around. Check out their profile and wait for them to check out yours if they don't send an invitation you can do it.
Bonus – LinkedIn hack
There is one special trick for raising who-viewed-my-profile feature to the next level. This hack allows you to find out the LinkedIn profile of the person who looked at your company webpage. That is if their browser has a cookie from LinkedIn.
What you need to do is to embed your LN profile to the company webpage, so when people load the page it triggers the feature and gives you the ability to track viewers.
However, this won't work with the basic LinkedIn profile, as you need to have the premium version at least. And even then it won't work for everyone. But that doesn't mean you shouldn't try it out.
Find out how to embed your profile here (don't worry about the comments, it still works – just not for everyone).
Attract people with a personal brand through Linkedin Pulse (write and share articles)
Building a personal brand requires establishing yourself as an expert in your niche. One of the ways you can accomplish that is to share your knowledge and opinions through publishing posts directly on LinkedIn.
Writing useful and thought-provoking content will set you apart as a person who is really good at what you do. You can expect people to contact you for help, advice or even straight up – ask for your service.
Don't limit yourself to writing posts, you can also share articles about your industry as LinkedIn status updates. Sharing other people's content with help you make a more genuine connection.
Tricks for sharing content on LinkedIn:
When posting articles don't put outbound links in the text: LinkedIn wants users to stay on their platform, so their algorithm denotes content which has outbound links. But you want viewers to visit your site, so the trick is to put the link as the first comment. This will increase the visibility of the post.

Interlink LinkedIn articles: Another way to game Linkedin algorithm is to interlink your LinkedIn articles just as you would do with your blogs on the website. LinkedIn will reward this and promote your content more.
Here are some more tips on improving your LinkedIn content.
Make contacts from LinkedIn Groups
Active membership in LinkedIn groups can also serve as an integral part in building your personal brand and become another "inbound LinkedIn" channel.
With an emphasis on active.
Using LinkedIn Groups for lead generation will not yield results if you just join a group. You have to establish yourself as a thought leader.
That doesn't mean you should treat the group like you would your personal profile. Provide value to the group, don't just promote your content.
It's okay to share your content, but don't make it like you wrote the best thing in the world. Ask for opinions and try to create a meaningful discussion.
React to other people's posts, answer questions from areas where you really excel, avoid generic answers or the ones you read from Google.
It's worth noting that this strategy has lost value over the years as people abused it to the point where LinkedIn made it much harder to engage and it seems like they are phasing out content from groups in favor of influencers.
Whose profile to use when connecting and does seniority matter?
Now you might be asking whose profile should your company use to connect with other people?
Seniority matters. It may not be a good idea to use a salesperson's LinkedIn profile to connect with C-level people. After all, the first thing C's will see is the person's title, which can raise their guard right at the start.
It really depends on who are the decision makers you are aiming at, and most of the time there are multiple decision makers you should connect with.
We would advise following this simple rule:
C level should reach out to C level *unless the company you are targeting is small

sales can reach out to mid-management
 How to Reach Decision Makers (build relations not contacts)
One of the most important things when doing sales on Linkedin is to make an authentic connection with your opportunities.
Remember, no one likes being sold to.
The number one mistake people make when connecting on LinkedIn is they go for the pitch too quick and too hard. It turns people off and they will repel you, disconnect and even block you in no time.
Imagine this scenario, you are at an event and someone approaches you:
"Hey Alex, I'm Steve nice to meet you. I work for X, we have an amazing product, check out how great it is, sign up for Y, take my business card and give me your money…"
How would you react?
Like this, for sure…
This is not any different from people doing pitches to their newly acquired connections.
Never send blank invitations, because that tells the other person you have spent zero time researching and that you are trying to connect with anyone who has a pulse (if a box pops up with checkpoints about how you know this person just mark "We've done business together" and continue with your message).
Instead, you need to personalize your approach. Find some mutual ground and work with that.
For example:
"Peter,

I would love to connect since we work in the same area.

We are a global company in X industry and I occasionally share white papers/ reports/ case studies – you might find them interesting.

Best,

Stephen"
After they accept, you follow up with another message. (more on that below)
This is where having an optimized profile works like magic, as it will do the job of explaining what is it exactly that you do without sounding like you are trying to sell a specific service.
And you don't need to feel like you are doing some devious tactic to sell something. You are offering help on a network designed to help users expand their economic opportunity (remember LI vision).
You want to create a meaningful connection, and the best way to do that is by asking how you can provide a benefit to the person you are trying to connect, don't expect the person to help you just because.
When people understand what is it that you do and what problems you can solve they will be more inclined to connect you with others.
Engaging with your connection's content is a nice touch for building relations, even if it's just a like. But don't be that person who laughs at every joke in an attempt to be likable. Be authentic, or you risk coming off as manipulative.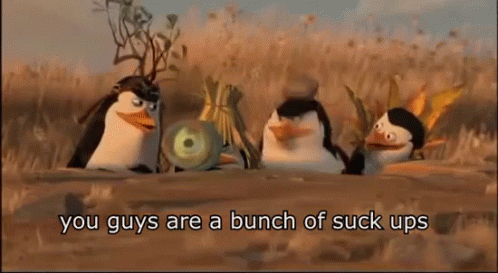 Credit: via Tenor
If they don't answer, you can send another follow up after a week or so. Send them a useful piece of content which helps them and is somehow related to your service.
It doesn't need to come from your website, it can be a whitepaper or a study about industry trends, but don't send content from a competitor.
For example:
"Hey X, I believe you are well. I read an interesting piece about trends in the automotive industry and I immediately thought of you. I found #5 particularly insightful. I was wondering how is your company preparing for it? Here is the link if you aren't aware of it."
After they respond you can continue to chit-chat about a particular topic, no need to rush into pitching just yet.
In the end your goal should be to schedule a call. After some time you can send a message like this:
"Hey X, we have been connected for some time now. Even though social media has its benefits in today's world, I prefer to get to know all my connections. I believe some of my connections could benefit from your company, so it would be great to have a phone call with no agenda, just to know each other better and see if we can mutually benefit from this connection. How about next Tuesday at 9:30?"
Remember:
Don't spam with empty or generic messages

Strive to help others
Tip: If a person doesn't respond to any of your efforts via LinkedIn (or email) put them in a drip campaign and focus on better leads.
When to contact
You could choose to send a message right after the person accepts to connect with you, wait a few days or wait for a specific sales trigger such as:
Job alerts/job changes
Contacting previous customers who switched workplaces can lead to a new client. Especially if that customer loved your product. They may be eligible to proposing your product in their new company.
Company news
If you follow pages of companies on LinkedIn which fit your ICP (and you should) you can take advantage of company news and make your pitch when they are most likely to hear you out.
For example, if a company announces they got a new round of investment you could congratulate them and explain how your service can help them in that stage of development.
Events
There is an event coming up and you know that people you want to meet up with will be there. So instead of just waiting for the event to meet them, you could connect on LinkedIn two days before the event, so they familiarize your name.
And if they don't you can mention that you connected on LinkedIn when you introduce yourself.
How to contact decision makers
When you make a connection you can choose to keep communicating on LinkedIn or take the conversation out of the network.
Get a Referral
Starting a communication without any referrals / joint connections greatly reduces your chances with potential buyers. Referrals are five times more likely to result in a successful sale than cold calling.
Referrals are great for many reasons, and there are two sources to get a referral from.
Existing network
This is also where having sales navigator helps because you can use the TeamLink function to find anyone from your company who shares a connection with an opportunity.
Customer base
Social proof works wonders for sales and you can get yours from existing customers and partners. However, you shouldn't just ask "Hey, do you have someone to refer my service / product to?". You have to make it easy for them and strive to provide something in return.
One trick is not to use the word someone. So instead of saying: Do you know someone who would benefit from our services?" you could say:
"Can you think of 2 or 3 companies who had the same struggle you once had with X?"
However, it's best when you ask for a referral to a specific company and provide the message yourself so the customer can just forward it to your opportunity.
Things to keep in mind when asking for a referral on LinkedIn:
Be nice

Make it easy for them to do the referral

Provide something in return
Use InMail to reach people without connections
The second best thing for approaching decision makers after referrals are InMail messages.
This is because you can send messages to people you are not connected with (number of credits will vary depending on the account type).
But it can amount to more than what the number of credits is, because you get credited back every time someone responds to your InMail.
Why inMails is a good way to connect – it's because your messages get delivered on several fronts:
It gets delivered to your prospect's LN inbox

To their personal email inbox

And they get a Pop-up notification when logging into LinkedIn
What if they don't respond to your InMail?
InMail messages won't get you a 100% response rate and that's fine. But that doesn't mean you should give up.
You could now send a warm message to their company email (more on how to find one below). Mention how you recently connected and don't forget to tailor your message for the specific person.
The success of InMails will depend on the industry. In some cases, people say they don't even look at their InMails because it's all spam, while there are people who have been successful with them.
Cold Email
If, for some reason, you don't want to send a message to someone on LinkedIn, you can resort to their company email.
Maybe you don't have the resources to make a compelling LN profile, maybe you don't think reaching through LN is a good idea, or you could make a case that direct emailing to someone's business email is simply better…
Whatever the reason may be, here's how to send an email to someone from LinkedIn.
First thing is you need to find an email address from Linkedin (RIP Hunter). After that, you need to verify it and send an attention-grabbing message.
Your email message will be different than one through LinkedIn, so here are our best tips on writing cold emails.
The great thing about using email to reach people from LinkedIn is that you can automate this process and spend far less time than doing "manual" approaches.
If you are looking for a quick way to fill your pipeline with quality contacts, hiring an agency specialized in custom list building can spark your sales and drive revenue.
Cold calling
More and more people are figuring out the benefits of LinkedIn, this also means there are plenty of people who are doing it the wrong way and making it harder for those who do it right.
Even if you don't know the person's number you know his or her name, so calling the company and asking to speak to the exact person usually works just fine.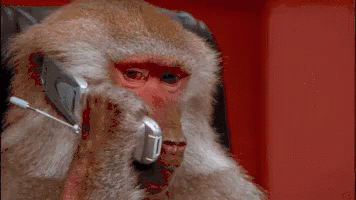 Yeah, I 'll hold (credit via Tenor)
Mention how you connected on LinkedIn (and if you didn't, mention the messages you have been sending) and explain the reason behind trying to contact them.
This way you will know for sure if the person is interested or not.
Crafting an intriguing InMail message
The average person's attention span has been seriously impacted over previous decades. We can instantaneously replace something mundane with more engaging content from meme accounts and hilarious Reddit threads.
This means you need to grab your recipient's attention and hold it until your message gets across. There are 4 components you need to work on before sending a message.
Subject line
You don't have much room to work your magic in the InMail subject line (80 characters). So, to get the most out of it, ask yourself these questions:
Who will read this, and why would they want to?

Will reading the message provide a benefit or a reward?

Is my subject line as clear and specific as it could be?

Does my subject line relate logically to the message that follows?
Three paragraph approach
One proven way to get your LinkedIn message read is to use a three paragraph approach:
Social connection: analyze their profile – education, articles, jobs, recommendations, even Google them. Find out as much info as you can about the person, so you know exactly how to provide the most value to them. Also try to understand the way they communicate (formal, informal) from their summary, articles, recommendations from other people, etc. and use that to determine the best way to approach them;

Pitch: people expect business, be short, present what benefits them;

CTA: link to product, schedule meeting or a demo.
How would this look in practice?
Subject line: Hello from an avid AI enthusiast

Hi Ryan, 

I see that we are both tech geeks. Your LinkedIn post on the problems of AI in automotive provides great insight on the future of self-driving vehicles, I also agree that terms like autopilot are causing major problems in the industry. (Make a connection over mutual interests and stroke the person's ego a bit)

My passion towards tech led me to join "X" 6 months ago, where we created an AI-powered omni-channel sales solution that connects all BI into a single point. If you ever wanted to organize and analyze data beyond ERP and CRM, I think you 'll be pretty excited about our solution. (Say something about yourself and introduce your product and why it would be interesting to the person in question)

The easiest way to see how this solution applies to you is to check out this 30-second video or our case studies right here. (Provide legitimacy)

Be free to give X a spin, and if you have any questions or would rather prefer a live demo I will be happy to provide. (Insert a CTA and make it easy for them, give options)
Things to keep in mind when sending:
The subject line is important

Make it short

Forget about you, think about them

Build a genuine connection (interests)
LinkedIn advertising
Another way to use LinkedIn to support selling is to utilize their advertising platform.
Following the steps of Google and Facebook, LinkedIn also offers great advertising options to their users.
There are four ways to advertise on LinkedIn
Sponsored Updates – what this basically does is to boost your content in the Feed, but can also be used to get more leads directly on LinkedIn. And you can use already published content or create content specifically for advertising (so-called, dark posts)

Text Ads – which appear in the top right sidebar, and as simple link advertisements at the top of the LinkedIn homepage

Sponsored InMail – messages delivered to your target's LinkedIn inbox's along with a banner for your product or service

Dynamic Ads – this is a premium option where your ads get placed in the right rail
Some companies had great success with advertising on LinkedIn, and for others, some other advertising channels had better ROI.
When it's such a broad topic as advertising on X platform, you can never get a definitive answer as there are so many factors which influence the outcome.
You should try it out and see if it works in your specific case.
For B2B, especially when sales and marketing are properly aligned (as is the case when Account Based Marketing principles are applied), LinkedIn advertising is a great way to boost sales related activities.
This relies on showing LinkedIn ads or sending InMails to the same accounts and/or leads that are used in sales outreach activities.
Also, using vast targeting options within LinkedIn advertising platform – you can get in front of people matching your buyer personas from companies that are a perfect fit based on their industry, size, etc.
Key takeaways
If you are in the business to business segment and still not using LinkedIn for B2B sales you are missing out a huge portion of your sales potential.
However, as we said in the beginning, LinkedIn should be just a part of bottom-of-the-pipeline lead generation efforts.
It is easy to get carried away with numbers such as connections, views, likes, etc. but you have to remember what really matters – revenue.
So even if you do get a big number of views and likes on LinkedIn (after some testing and experimenting) if it's not converting to sales or not providing satisfying ROI, you should invest resources in more effective channels.
If you need help with getting the ball rolling and configuring your best LinkedIn sales approach our experts are available for discussion.
Did this article solve your problem? Please rate below!