People keep saying that cold emails belong to the past, and yet – everybody keeps using them. The thing is – cold prospecting emails just don't look like they used to. 
Instead of mass-produced, ingenuine, invasive junk that keeps filling your inbox, you'll find that emails now do a lot more for the prospects.
Thorough prospect research, scoring, daily social media activities – many steps precede sending an email, at least if you want them to bring actual results.
Today, we would like to help you out!
Check out these cold prospecting email templates – they are free and ready for use!
Template No1 – Get in touch after a recent event
Subject: Wow, [name], you really nailed this!

Hello [name],

I've just learned that you received a [industry award], and wanted to congratulate you on a well-deserved success!

We at [your company name] highly value the work you put in [their recent project], and I think we could help you with [proposition] – since you now have more challenging tasks to do.

Last year's winner also worked with us on [proposition] in the years before, and it turned out great! By implementing the plan we curated for them, [other company] managed to [insert benefits and improvements].

If that sounds good to you, we should definitely have a chat! 

I'm available at [specific date and time] – or you can pick what works best for you in my calendar [link to calendar].

Looking forward to hearing from you!

[your full name, email signature]
Why does this email work?
It's quite simple – people love getting sincere praise!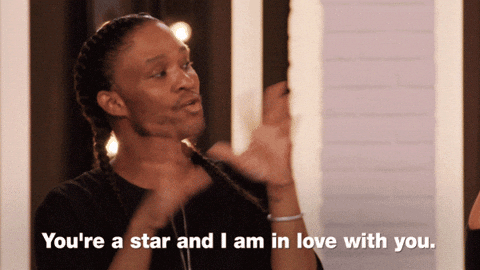 With just a dash of flattery.
This email clearly shows they're not just another email address to spam, but rather someone you have personally selected and thoroughly researched. 
The email indicates there is a big chance that your offer matches their needs perfectly.
Template No2 – Be the Aspirin to their headache
Subject: Imagine never having to [pain point] again. [Service] can make it a reality.

Hi [name],

We can imagine how frustrating it is to waste time on [pain point] daily. 

Being in charge of [their line of work] is tricky enough on its own – so we figured you could use some help.

Our [service] can save you up to 15 hours a week, just like it did for [relevant industry competitors]. 

Catching up with your favorite show, family time, cocktails… Time truly is the most valuable resource, so it should be used wisely!

Would [date and time] be a good time for our 15-minute meeting? I have prepared a personalized demo to show you how to utilize our [service].

Feel free to send me a link to your calendar, so we can schedule the appointment when it works best for you!
Why does this email work?
This template introduces you as a problem solver – the one that knows the exact troubles that hinder the performance, and how to solve them.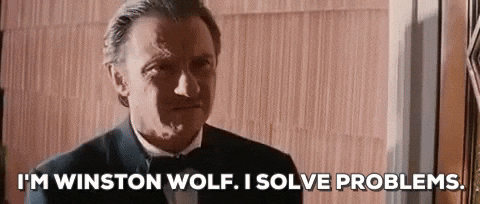 Addressing the pain point right away captures the attention, while the rest of the email guides them to the desired outcome fast and easy. Mentioning their competition and better ways to spend time triggers the curiosity even more, while the precise demo and time span of the meeting shows you have no intention to waste their time.
Template No3 – Nobody rejects the free stuff 
Subject: Hand-picked list of [valuable content] coming your way!

Hi, [name]!

I've noticed that you recently spent quite some time on our blog, reading about [topic] – and I'm really glad we could help.

Since you wanted to know more about the [topic], we assumed you could use a carefully curated list of [valuable content]. It's completely free of charge – click here to download!

Thanks for sticking around – there is more to come. 

Best regards

[your full name, email signature]
Why does this email work?
This template isn't necessarily used for cold leads only, since you have already acquired their email. 
Still, it is very useful as it brings the prospect on the landing page with clear, attractive CTA in the shape of free, valuable content. You can use the form to collect more data about the prospect ("fill this short form to get the content", etc), all while working on relationships.
Template No4 – Striking subject line that will make them open the email
Subject: DO NOT OPEN this mail unless you're ready to [subject of interest]!

Hello, [name]. I'm so glad you decided to open this email after all!

My name is [full name] from [company name] and I think this is a great time to turn the things around within Q4.

I have an idea that could double your revenue over the next holiday season – and it would only take me about 15 minutes to go through the details. 

We used this model to help [similar company] in time for Easter – and it worked splendidly! 

(You can see the case study here)

Let's schedule a brief call, so I can guide you through the details. What time would work best for you?

Cheers,

[your full name, email signature]
Why does this email work?
Our example might be a little too bold for your liking, but playing safe never brought any fun!
Conduct an A/B testing and see for yourself – this tactic will make you stand out at the very least.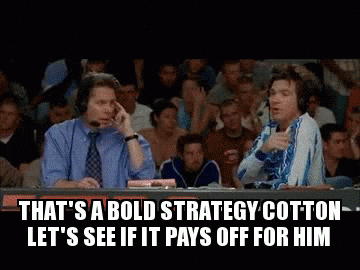 An email that doesn't end up in the bin must have a memorable subject line – or else it is bound to be checked out when mass-deleting junk and spam. Make the recipient laugh, or at least trigger their curiosity – that's a good way to make sure they open the email.
Template No5 – Question the competitor's competency
Subject: [Name], how are things going with your Internet speed?

Hello [name],

We analyzed your neighborhood's Internet packages recently, and noticed you might need something more powerful – since your line of work demands a fast, stable connection.

Our model may resemble the one you're currently using, but it comes with quite a few differences:

[Difference No1]
[Difference No2]

There is more to it, but we would hate to waste your time.

If you send me a link to your calendar, we can arrange a meeting or Skype conversation; my schedule is highly flexible, so feel free to reserve the time that works best for you!

All the best,

[your full name, email signature]
Why does this email work?
This kind of template puts an accent on the reasons why you may be a better solution for the prospect. At the same time, you can be sure they are interested in the type of services you have to offer, since they're already using some kind of it.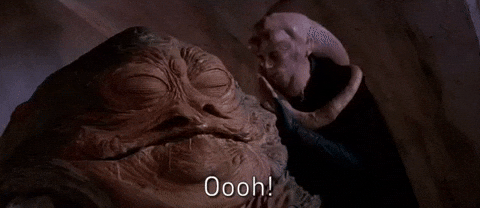 We wouldn't recommend trash-talking, though.
Template No6 – Four-sentence template: Short, Attractive and Direct
Subject: Wanna work less – but smarter?

Hi [name],

My name is [full name] from [company name], and recently we came up with a new way to [solve a certain problem].

We are well aware of how [pain point] makes the CEO's workdays longer and longer, and have worked very hard to come up with an effective way to put an end to it.

If you're struggling with making time for everything that matters to you – it's time to look into it!

Do you have time for a call tomorrow to discuss a solution for you?

Kind regards,

[your full name, email signature]
Why does this email work?
More is less! By only sending out the crucial details enriched with a teaser, you can be sure the prospect will read all of it and be intrigued by your offer.
Make sure you structure your message well, and don't be discouraged to make it just a bit longer if needed. This is not a haiku writing competition!
Now – How to Customize Cold Prospecting Email Templates?
There are plenty of cold email templates out there, but at one point none of them will fit the purpose as perfectly as you want them to.
That's the reason we want to show you how to DIY – and nail the prospecting email every time! 
Prospect Research and Personalization
There *is* a reason why this item finds its place in every prospecting article. 
There's no shortcut: you just have to do homework and learn about prospects, so you get the right picture and create the ICP. Even the best cold prospecting email templates won't do much unless it is highly personalized, to cater to individual needs and tastes.
Prospect Prioritization
Prospect scoring will help you determine how much effort to put into communication with various people from your prospect list.
There are no set rules and guides to prospect scoring – but going through these is quite important:
Pain points
Budget, buying power
Competitors
Job titles/roles
Social media activities
Size and industry of the company
The best-graded prospects should receive bespoke emails, while the other emails can be personalized with just a name.
Compelling First Lines
Good first impression gets you far – the same goes for prospecting emails. 
The subject line is the first hurdle you have to skip, but what you do afterward isn't any less important. Make the email memorable, informative and convincing.
Focus on them
People love to talk about themselves – but this is not the right time for you to do so. Make this email about the prospects instead!
Many prospectors get impatient and try to cram everything about their offer in a line or two – or even write a mini-novel in a single email. 
Not only that s impossible, but it also doesn't work. Concentrate on things that matter to your targets, such as saving their time, money, or making their lives easier.
Use referrals and common connections
Don't hesitate to emphasize your success stories or ask satisfied clients for a referral or a recommendation. These will help you build a good reputation and assure the prospects you mean business.
If you are looking for a way to be introduced to the prospect, common connections are an excellent way to reach them; contact the key person, and see if something can be done.
Clear CTA
By providing noticeable CTA buttons, you get the readers as close as possible to the landing pages. This increases the chance they'll perform the action you want them to, and get one step closer to the ideal outcome.
Right timing
Although emails won't go anywhere from the recipient's inbox, make sure they don't end up buried under the pile of other mail, and deleted without being opened.
The best days to send cold emails are Tuesdays and Thursdays – around 10 AM
(according to
this study
).
Also – timely follow-ups are paramount! Answer your prospect's email ASAP; the sooner you provide the answers, the better. 
A/B testing
Measuring the efficacy of the two versions you create and use will help you learn what works better – so you're doubt-free in the next round.
In order to utilize these cold prospecting email templates, you need to have an accurate, custom-made prospect list. 
You can count on us!
At Market Republic, we gather the most recent, relevant data to generate bespoke B2B prospect lists. 
Feel free to get in touch at any time!
Did this article solve your problem? Please rate below!