Everybody says you should work harder – but what if you tried working smarter?
We assume you already work hard, so we compiled a list of Inside sales tips that will enable you to take some rest while bringing more and more deals to your team.
Before you make the Call
Preparation is key, and it will help you keep your cool during the conversation. Eating well, breathing exercises, having a positive attitude, et cetera et cetera – these inside sales tips you know, so let's get to the ones that are actually useful.
1. Learn about the competition as well
Learning everything there is to know about your prospects goes without saying – that's the most important thing that will help you prepare thoroughly for the conversation. 
By knowing the exact pain-points, previous experiences, needs and who to talk to, you increase the chance of adding that prospect into a satisfied customer list.
But, that's not where the work stops; you might have forgotten about the competition.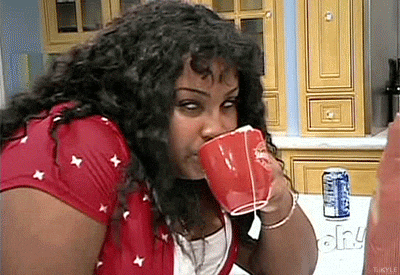 You need to convince your clients to pick YOU over dozens of other companies that provide similar products and services. 
The best way to do it is to learn about them as much as you know about the prospects, then use the info in your own advantage. That way, you will know how to pitch better than your competition, and satisfy the prospects' needs better.
2. Calling time – The Best Practice
The best calling times and days depend on the industry and the very people you contact.
This info should be a part of the prospect research, since some general rules may not apply in your case.
3. Prepare for objections
No matter how well-prepared and charismatic you are – you are bound to face rejections from time to time, more often than you might think.
One of the best ways to deal with the prospect's doubts, disinterest and passivity is to directly ask them what part of the deal concerns them. This encourages them to continue the conversation and think of you as a problem-solver. The best thing is, you won't have to guess what went wrong and give up entirely! 
You can prepare for these situations in advance, by creating scripts with various rejection scenarios – which brings us to the next point.
4. Customize your scripts and pitches
Having a template that covers the general direction of the call proves to be very helpful – but you cannot use the same one for every prospect you talk to.
Tailor them to suit the person you will be speaking to – since you talk with actual humans, not some kind of impersonal corporate entities. Go through them with your sales team, so you can get some valid input from other people.
During the Conversation
Now, time for magic – transform the prospect into a client!
Before you dive into the dynamic part – check out our Inside Sales Flowchart to get the bigger picture:
5. Start off strong – with the Elevator pitch
Imagine that you only have two sentences, 30 seconds, to get your point across and make the prospect interested.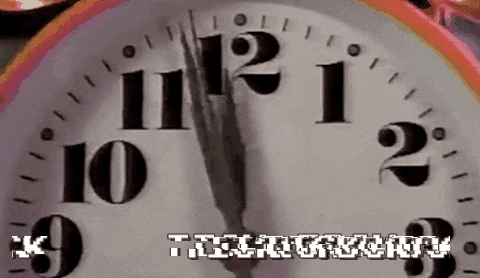 The biggest sin in sales is to bore your prospects to tears! Because of that, many of the successful salespeople think of their initial lines as of the Elevator pitch of its own kind. 
In this short time, you shouldn't talk about the product or the service too much, neither about yourself, or your company.
"What the hell should I talk about then?!" you might ask.
The structure is simple:
briefly introduce yourself and your company;
mention what your product does;
focus on how your product helps them deal with the issues they face.
Make it short, strong and rich – like the finest Italian espresso.
6. Stand out from the crowd
This is easier than you think!
Everybody in sales makes similar mistakes, and people on the other side of the line are already used to it – and quick to ditch the salespeople.
On the other hand – if you manage to sound like a person of serious business offering a good deal, rather than a stereotypical salesman, you will get people to pay attention.
Never sound like you read from a template
Having a script will help you remember the most important details, stay on track and go through the rejections and awkward parts of the conversation.  
But, in order to maintain the natural conversation flow – do not resort to straight-up reading from the script. You will sound detached and unprepared for the unexpected turns every natural conversation has.
Don't oversell 
People expect you to push them to buy something, and that's the main reason why people dislike dealing with marketers and sellers. 
As we already mentioned – problem-solving approach, honesty and being straightforward will help them not see you as a mere distraction.
7. People love clarity
Communicate the main points in an understandable, yet attractive way. It takes some practice to master the art of speaking clara et distincta, but it is nowhere near impossible! 
8. This conversation is a two-way street
The ones that are kind enough will wait until you finish your monologue – and then politely get rid of you.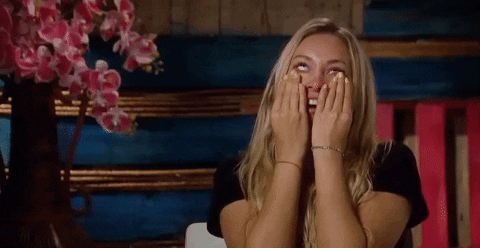 Are you sure your prospects are enjoying this conversation? Think again.
Having zero feedback is NOT a good sign! While you kept talking, reading from your script and praising your product or service, the prospect probably did their nails, watched the same episode of HIMYM for the third time, or thought about the delicious sandwich waiting for them in the freezer.
Prospects should actively partake in the conversation; otherwise, they will become bored and irritated, and hang up as soon as they get a chance. Asking them the right questions will make them focused and speak with you, not to you.
To make it short:
don't let them space out;
stop talking about yourself;
NO rambling!
Encourage people to speak and think about your offer.
One of the best advice I got is not to fill in the "awkward" silence with excessive talking. Salespeople are deathly afraid of silence during calls, but the truth is that prospects don't like being silent either!
If you keep your mouth shut after telling the reason you called people will actually start talking and open up.
Try it yourself and be amazed.
9. Provide value at all times
Unless you bring something useful to the table, people will not show any interest in what you have to say. This may not sound groundbreaking, but it is often forgotten in the heat of the moment.
"Value first" is a rule; solving a problem they have as a company, making their working days easier, relieving the pain points – reinforce the belief that you are the one that will provide the solution.
After you're done talking
Inside sales success depends, among other things, on being able to move forward fast, and learn from your experience. 
Before you take a deep breath and make another call, take some time to recap and remember the priorities.
10. No Stalling or Postponing
Follow up immediately, while prospects still remember you, or arrange a precise time and date for the next call or appointment!
Make a follow-up plan and stick to it as much as possible, so you never lose another client due to a completely trivial mistake.
11. Take notes and learn
Ask yourself what went wrong, analyze, and next time try something else.
Just as important – jot down the process that led you to close the deal!
The things you learn from your own experience will stick with you for the entire lifetime, while listening to the advice from older colleagues provides you with another perspective – and you can avoid making the mistakes they have already made! 
We are eager to hear how you implement these inside sales tips in your working process – leave us a comment below!
Did this article solve your problem? Please rate below!