Having a meticulously crafted prospecting system means never having an unproductive day at work again. Here, we provide top-notch sales prospecting tips so you can do the most with what you already have.
1. Warm those Cold Calls up!
Warming up your prospects in advance will make the call a lot easier.
Not only will you get warmer reception, but you will get the chance to learn what kind of approach and language will work the best for individual prospects.
Some of the ideas for warming up include:
Social Media comments, likes and correspondence;
Ask your mutual connection to introduce you, or provide a referral;
Congratulate them on their recent success;
Share their newest blog (and tag them);
Be the one to offer help or a piece of advice.
Send an email before calling (so you can have an "explanation" for calling them) – warm prospect would be someone who opened an email but didn't respond.
Sometimes, it gets hard to track all the prospects, so you can utilize some tools that will help you keep the pace. 
Google Alerts is a free service that can help immensely; set the keywords for the content that interests you, and you'll receive the news as often as you want. This way, you won't have to manually search the web. Awario and Social Mention work just as well.
Just as your parents used to advise you to get the teachers to know your name (and have a good impression to go along with it), so you could get better grades – do the same here!
2. Nurture the Existing Relationships
In the rush to get as many prospects as you can into the sales funnel, you may forget to keep in touch with the ones you already made a connection with.
The relationship doesn't end when they buy!
Being a respected member of this community means you remain kind and thoughtful, even in the hectic world of sales! Following up regularly can be a task you complete once a week, or a part of your daily prospecting routine. 
Do it according to the premade plan so you don't forget anyone, and the award will come in the shape of referral, cross-sell or up-sell, or even a new deal.
While it's important to follow up regularly, make sure you're not annoying. 
The right measure depends on intuition, in addition to the general rules; to remain persistent without pestering the prospects, you can use less formal means of communication.
A great way to achieve this is to engage with them on social media – provide relevant insights, ask good questions, like, share and comment. You can even work out a CTA by sending a blog post that's currently relevant for them.
3. Let your Content Speak for You!
Among all the prospecting tips and tricks, this one takes the most time – but pays off immensely in the long run!
Establishing yourself as a thought leader may be an often repeated recommendation, so much so that it kind of sounds devoid of any meaning. 
Let's just speak of this as continuous reading, learning and studying, while sharing your knowledge and experience via well-produced, valuable content that people will bookmark and share. 
The goal is to make your name recognizable in the jungle of online sales prospecting content, as an expert in your industry. This way, leads get familiar with your name and work even before you make the call – and by that, transition into the Warm Calling sphere.
These are some of the ways to get your work out there:
start your own blog and publish regularly;
write guest articles for reputable websites and industry publications;
attend and speak at conferences, trade shows and fairs;
create engaging videos and podcasts – guests will attract a new audience!
live AMAs (Ask Me Anything) can help you get in touch with your community.
Not only will creating enticing content attract more people to you as an inbound prospecting technique, but it will also make you stay in touch with the latest industry news, and improve your overall relevant knowledge.
I know it sounds oversimplified, like you can just start a blog or create videos.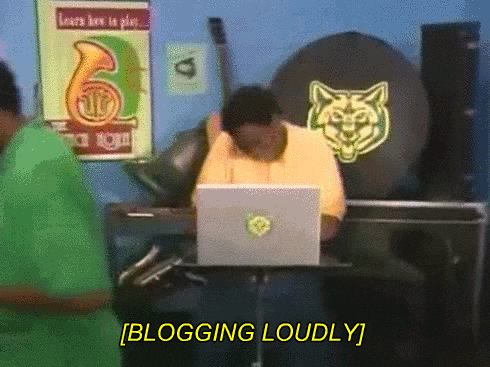 You can, but it probably won't be that good — which is fine! Ask any creator and they will tell you how embarrassed they are of their first works, but that should not stop you from trying.
Who you know is far more important than what you know in this era, and expanding your reach should be your highest priority.
4. Prospecting Script: a Little Black Dress of Prospecting
This is one of those old-school prospecting tips everybody takes for granted, but it never got out of style!
Having a good prospecting script will make you stay on topic, have your goal in mind at any given moment, prevent you from forgetting information, and keep you on the course during the conversation. 
The script will make you feel confident and secure, but bear this in mind:
scripts have to be highly personalized for almost every prospect;
you should actively listen to what the other side is saying, and tailor the conversation accordingly;
you won't sound genuine if you don't pay attention to the actual conversation and just read from a script! Use it as a guide and a reminder.
A good idea is to create a template for each broader group of prospects, and then modify it when needed; you cannot use the same script for every prospect there is!
Need an idea for writing a Prospecting Script – or a premade template? These will help!
5. Combine a Variety of Prospecting Methods
Not all prospects like to be approached the same way – so you should get ready to use an array of tools, techniques and methods. Some of them detest cold calls and prefer to hang out on Social Media, others start their day by reading and answering emails, while some crowds consist of people who spend the whole day talking on the phone.
Create your own prospecting system that includes all of these; for example – start with Social Networks (Twitter, Facebook, LinkedIn, etc), proceed to email, go through the data you collected earlier via CRM, create an Ideal Customer Profile and in the end – Cold and Warm Calling to complete the process.
You will learn how to combine different prospecting methods by doing it every day, through the process of trial and error. Don't forget to read though!
Sales literature gives you much-needed insight; as far as multiplatform prospecting is concerned – this book provides the directions to effectively combining all the channels possible.
Lead Scoring is one more tool that can help you rank the prospects, so the Sales team gets to work only with the high-key prospects that are most likely to go all the way through!
6. Stay Consistent and Focus
This is not just one of the prospecting tips you should apply at work – this goes for every aspect of life!
Dedicate a certain amount of time for prospecting each day, even if it's as short as 20 minutes, and commit to it. Create a prospecting plan that includes different techniques, platforms and leads from all the stages of prospecting – existing customers as well as the freshly targeted ones!
During prospecting, keep the distractions at bay. Refrain from scrolling Instagram, posting in a group chat with your friends, watercooler talks, etc.
If you, as most of us do, have a hard time focusing on the tasks, these free apps might help:
You can also create a personal prospecting checklist, so you never forget anything you deem important. 
7. Always Keep in Mind — Small Commitments Lead to Larger Commitments
All of these prospecting tips won't be helpful if you fail to recognize what your real task is. 
It's not your job to sell right away no matter what. You might feel the pressure to do it, but your actual job is to deliver valuable content, spark the interest and offer help – rather than convince prospects to buy instantly.
By building and maintaining relationships with your potential prospects, you increase the chance of getting an appointment with them once the time is right.
In addition to that, people you helped will most certainly be glad to recommend your services to other people and give you a referral – even if they never make a purchase!
The main tool for effective prospecting is a custom made prospecting list – tailored to filter out your actual client base with high accuracy.
Our model relies on expert data gathering process which ensures the highest accuracy on the market, using both automation and human intelligence. Contact us at any time — together, we can make growth happen!
Did this article solve your problem? Please rate below!